Caregivers
CLL Society recognizes that caregivers are the unsung heroes of the CLL journey. This is their place.
CLL Society Webinar On Demand:
Giving Care to the Caregiver
Too often, caregivers can feel invisible, as the patient's physical and emotional journey is the central story, and yet caregivers are vital in addressing challenges and providing support. Join CLL Society and Dr. Allison J. Applebaum in learning about the amount of time that caregivers dedicate to this role, the different types of stress and burdens experienced by caregivers, and how to address these issues. Watch now.
Caregiver Lifehacks: CLL Edition Podcast
CLL Society and OffScrip Health partnered to produce this three-episode podcast series that provides a home for the often-unspoken thoughts and feelings of the caregiver experience.
In this edition, our guests provide a range of care for loved ones with chronic lymphocytic leukemia (CLL). When it comes to caring for those with CLL, the experts in the field are not necessarily professionals. More likely, the real experts are the unpaid, unheralded loved ones and family members who are thrust into action. According to a recent study from AARP, one in five Americans are unpaid family caregivers, and we wanted to hear from them.
In an intimate roundtable format, we talk to the husbands, wives, parents, and children of people who have CLL. They share with us all of the various ways that they provide care. They talk about their high points, their low points, and everything in between—sometimes sad, mostly funny, always real emotions and authentic experiences. Listen now.
By Susan Chappell – Caregiver January 27, 2019 In the beginning When my loved one heard "you have cancer", especially since there were no evident symptoms, I thought there must be a mistake. I wanted a do-over. Surely, they were wrong. Once his illness was confirmed, I watched helplessly
 By Claudia Filippino – patient Did you know that your loved one is no longer 'one'? Caring for a family member who has been diagnosed with CLL is like taking care of three individuals. 'How is that', someone would think; including the member with the diagnosis. Actually, for all
By Clair Wentz Long-distance caregiving is not easy. When you are a caregiver for a loved one with chronic lymphocytic leukemia, there can be additional challenges. You may feel like you are not in the loop or helpless to give them the daily support they can need. By getting
by Janet Alexander – Patient Do you remember the parable about the blind men and the elephant? Each of a group of blind men feel a part of an elephant, and give a description of what the elephant is – all of them disagreeing – because they've only experienced
This is not an article about CLL, but in a way it is. The link between heart disease and cancer is becoming stronger. See http://www.sciencedirect.com/science/article/pii/S0092867410000607 Chronic lymphocytic leukemia (CLL) is likely no exception. There is recent evidence that even precancerous blood clones are associated with atherosclerotic cardiovascular disease in
By Dr. La Verne Abe Harris – Patient Dear Caregivers: When I was diagnosed with cancer, my focus was on my health and finding a way of getting better and improving my chances of survival. It was not until I attended a cancer support group and a caregiver gave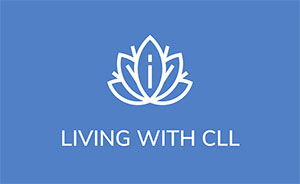 When appropriate, the CLL Society will be posting updates and background information on the present Coronavirus pandemic focusing on reliable primary sources of information and avoiding most of the news that is not directly from reliable medical experts or government and world health agencies.