Being Your Own Advocate
How to be your own advocate is a skill that everyone should all learn because ultimately, no one is more invested in your outcome than you are.
Why the Patient's Perspective is So Important Part 1:
I was asked by friends to help with a campaign to ensure that the voice of informed patients be heard more loudly, more clearly, and more often at large medical congresses, such as ASH (American Society of Hematology) and ASCO (American Society of Clinical Oncology). To that end, I shot a series of five very short videos, starting with this one that introduces who I am and how I got involved in teaching my fellow patients and physicians about my disease, CLL, and how patients approach their medical decisions.
Me in front of bleach painting by my son, Will Koffman.
This video effort is directed at doctors and is an important but smaller piece of my larger work that focuses on providing us patients with the best possible resources to educate and support ourselves in dealing with our largely incurable cancer.
Brian Koffman 2/26/15
Starting treatment for CLL/SLL requires a complex decision-making process. There are several well-established choices
New survey data shows that the most important treatment attribute for patients with CLLis that the treatment increases their chances.
Dr. Brian Koffman explains why shared decision making is particularly important in CLL/SLL at every decision point throughout the course of the disease, and how the pandemic has radically changed the world for CLL patients.
Over the last few years, CLL Society has enjoyed working on several projects with the Association of Community Cancer Centers (ACCC) related to better understanding and improving the quality of care for CLL (chronic lymphocytic leukemia) patients in the community.
The episode discusses the importance of including patients in the process of planning for treatment in CLL/SLL. Also Dr. Koffman provides the patient's perspective in the conversation and offers advice for how fellow patients can engage in shared decision-making conversations with their healthcare team.
Our hearts go out to all of those affected by Hurricane Ian last week. Living through floods, fires, earthquakes, tornadoes, hurricanes, and even bad snowstorms are challenging enough. But often we don't think as much about how to best deal with the aftermath that follows and the sometimes-long recovery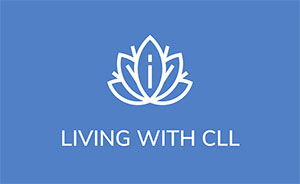 When appropriate, the CLL Society will be posting updates and background information on the present Coronavirus pandemic focusing on reliable primary sources of information and avoiding most of the news that is not directly from reliable medical experts or government and world health agencies.