Being Your Own Advocate
How to be your own advocate is a skill that everyone should all learn because ultimately, no one is more invested in your outcome than you are.
Why the Patient's Perspective is So Important Part 1:
I was asked by friends to help with a campaign to ensure that the voice of informed patients be heard more loudly, more clearly, and more often at large medical congresses, such as ASH (American Society of Hematology) and ASCO (American Society of Clinical Oncology). To that end, I shot a series of five very short videos, starting with this one that introduces who I am and how I got involved in teaching my fellow patients and physicians about my disease, CLL, and how patients approach their medical decisions.
Me in front of bleach painting by my son, Will Koffman.
This video effort is directed at doctors and is an important but smaller piece of my larger work that focuses on providing us patients with the best possible resources to educate and support ourselves in dealing with our largely incurable cancer.
Brian Koffman 2/26/15
Families must research diligently and plan carefully when it comes to covering the costs that come with treatment.
Our own Dr. Koffman's story as a patient and a patient advocate is told in this Q+A session with questions from some of team at Genentech.
What the authors are telling us is that much of the cancer information on social media concerning the four most common cancers (breast, lung, colon, and prostate), is wrong. In fact, about one third of the 200 articles reviewed contained misinformation and 30.5% contained harmful information. And these were
The CLL Society has provided me with detailed knowledge about CLL, treatments and a knowledgeable Support Group that is there when I need it.
Mighty host Ashley Kristoff interviews CLL Society's Support Group Director and 21-year CLL survivor Terry Evans and patient advocate Michele Nadeem-Baker about their experiences with CLL
Terry Evans, who leads our 3 dozen CLL Society Support and Education Groups in Canada and the USA, has a long story to tell about his chronic lymphocytic leukemia journey and has seen major improvements in CLL treatment over his two decades of dealing with the cancer.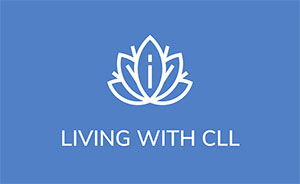 When appropriate, the CLL Society will be posting updates and background information on the present Coronavirus pandemic focusing on reliable primary sources of information and avoiding most of the news that is not directly from reliable medical experts or government and world health agencies.