Although CLL is the most common blood cancer it is still an orphan disease. CLL treatment has changed radically in the last few years, and it is difficult for even dedicated experts to stay on top of the latest treatments. Having a true CLL expert leading the charge has been shown to have a survival advantage.
We've compiled a list to help you.
Find a local CLL expert if possible. Otherwise, consider traveling to a consult and establish a relationship or consider using our
I was diagnosed accidentally in 2001 during investigation of a single swollen cervical node. My community oncologist at Maine Medical Center recommended chemo immediately. A comprehensive second opinion from Dana Farber led to 15 years of asymptomatic watch and wait. In 2015 a dramatic appearance of symptoms over 3
August 2019 I was diagnosed with CLL in June of 2014. Like most CLL patients, I was originally placed on watch and wait, but my cancer progressed aggressively. After only 17 months, my WBC had exploded higher (it peaked at 350,000 cells per cubic millimeter of blood, up from
At the time of my initial diagnosis — and not because I knew any better, because I knew nothing at all including my not-yet-announced diagnosis – my hematologist ran both a flow cytometry (to diagnose my disease) and a FISH analysis (to explore the genetics of my CLL). Though
I was diagnosed July of 2018 by a local oncologist, CLL stage 4.  He wanted to treat me immediately with BR.  I asked him about trials because I did not want to do chemo and read about some superior non- chemo meds. He said he would check, and afterwards, said there
I was diagnosed February 6, 2018. I began immediate treatment for B-symptoms (have had them since 2008) – completed 6 of ten rounds Rituxan (had to stop due to Rituxan-induced colitis).  My oncologist failed to determine mutated/unmutated status – she was fired. I now see a CLL Specialist. Relapsed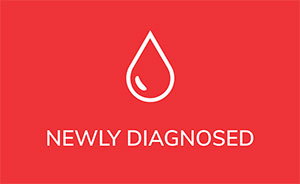 When appropriate, the CLL Society will be posting updates and background information on the present Coronavirus pandemic focusing on reliable primary sources of information and avoiding most of the news that is not directly from reliable medical experts or government and world health agencies.