Opinions and Insights
Like all endeavors where there is incomplete knowledge and understanding of some of the critical components and underlying processes, CLL/SLL is fraught with controversy and varied opinions. Also this often long and twisted journey can lead to interesting reflections and thoughts about CLL specifically and life in general. Here is your place to read about those differing insights and where you can share your opinions by sending your thoughts to support@cllsociety.org.
Dr. Rick Furman of Weill-Cornell answers your questions in our ASK THE DOCTOR feature in our quarterly newsletters, responds to many more questions in the CLLSLL.io group, (an active forum for CLL patients and caregivers worth checking out), and has done pivotal research on new therapies that have redefined
This is not an article about CLL, but in a way it is. The link between heart disease and cancer is becoming stronger. See http://www.sciencedirect.com/science/article/pii/S0092867410000607 Chronic lymphocytic leukemia (CLL) is likely no exception. There is recent evidence that even precancerous blood clones are associated with atherosclerotic cardiovascular disease in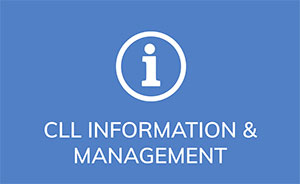 When appropriate, the CLL Society will be posting updates and background information on the present Coronavirus pandemic focusing on reliable primary sources of information and avoiding most of the news that is not directly from reliable medical experts or government and world health agencies.