Insurance Information and Resources
Please find information and resources related to insurance assistance, curated by CLL Society. If you see any content that should be updated, please contact [email protected].
Triage Cancer
Triage Cancer is a national nonprofit organization providing free education on the legal and practical issues that may impact individuals diagnosed with cancer and their caregivers through events, materials, and resources.
Through the Legal & Financial Navigation Program, Triage Cancer provides individuals diagnosed with cancer, caregivers, and health care professionals with free one-on-one help in the areas of health insurance, disability insurance, employment, finances, medical decision-making, estate planning, and more.
Triage Cancer provides a toolkit with helpful information across many areas of concern for cancer patients through CancerFinances.org, both for the newly diagnosed and those who have years of active treatment. This interactive toolkit provides answers to practical questions in terms you can understand.
Information on insurance can be found within the toolkit and includes topics on the following:
---
Medicare
Visit MEDICARE to get detailed information about the Medicare health and prescription drug plans in your area, find participating health care providers and suppliers, receive quality of care information, and more. Call 1-800-MEDICARE (1-800-633-4227) to get Medicare information and important phone numbers. If you need free help in a language other than English or Spanish, say "Agent" to talk to a customer service representative. TTY users can call 1-877-486-2048.
Medicare has different parts, and there are two options for enrollment. The resource A Quick Look at Medicare includes additional information about the following:
Part A (Hospital Insurance)
Part B (Medical Insurance)
Part D (Drug Coverage)
Medicare Advantage is a separate enrollment, also known as Part C.
More detailed information on what is new, Medicare costs, COBRA, VA benefits, and additional information about what Medicare covers are included in the Medicare & You Handbook.
Additional local resources on available benefits can be found by visiting Eldercare Locator (acl.gov).
State Health Insurance Assistance Programs (SHIPs)
The State Health Insurance Assistance Programs (SHIPs) provide local, in-depth, and objective insurance counseling and assistance to Medicare-eligible individuals, their families, and caregivers. SHIPs can provide useful information across a variety of topics that include the following:
One-on-one assistance with reviewing health or prescription drug plan options
Assistance programs that you or your loved ones might be eligible for
Understanding Medicare's eligibility criteria and guidelines
What Medicare does and does not cover
How Medicare works with supplemental policies, retiree coverage, Medicaid, and other insurers
Understanding you and your loved ones' rights under Medicare
Find your local SHIPs and learn more about SHIPs here.
---
Medicaid
MEDICAID is a federal health insurance program with eligibility criteria and benefits that vary from state to state. Thirty-one states provide coverage for low-income adults, while in other states, individuals have to meet other requirements, such as having a disability, having a dependent child, or being over age 65. You may be eligible to receive both Medicare and Medicaid benefits if you are over 65 or disabled and have very limited income. Medicaid might cover what Medicare does not.
---
Affordable Care Act
Information on your rights as someone with cancer can be found on the Affordable Care Act and includes information on local health plans to help pay for your treatment.
Your rights under this Act as someone with cancer include the following:
Your insurance cannot be canceled because you have cancer.
You cannot be denied insurance if you have cancer.
Your health plan must help pay for routine costs associated with approved clinical trials (if you qualify and want to take part in a clinical trial).
Additionally, the Affordable Care Act has rules about out-of-pocket costs covering co-pays, coinsurance, and deductibles, including those for persons with cancer.
Further information can be found on topics including the following:
Mental Health Support During Cancer Treatment (also available through Medicare and Medicaid)
Savings on Cancer Drug Costs for Seniors
Essential Health Benefits (that must be covered when securing health insurance through your state's Marketplace, on the individual market, or from an employer with fewer than 50 employees)
---
Cancer Support Community (Gilda's Club)
Cancer Support Community is a global nonprofit network of cancer support organizations, including CSC, Gilda Club centers, hospitals, and clinic partnerships. Cancer Support Community offers support and navigation services to patients and families.
Cancer Support Community provides additional information on insurance including the following:
Assistance with cancer-related issues can also be found by calling Cancer Support Community's helpline at (888) 793-9355, available Monday – Friday, 9:00 AM – 9:00 PM ET, and Saturday – Sunday, 9:00 AM – 5:00 PM ET, or via online chat.
---
Leukemia and Lymphoma Society (LLS)
LLS provides additional information on finances and insurance, which includes the following:
LLS Information Specialists are available for guidance and may also be reached by phone at (800) 955-4572.
Financial assistance may also be available through the LLS Co-Pay Assistance Program. Use of the LLS Financial Worksheets may be helpful after receiving a cancer diagnosis.
A free booklet entitled Cancer and Your Finances is available for download or order.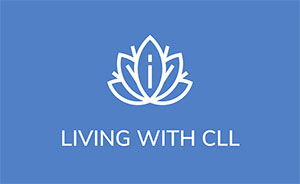 When appropriate, the CLL Society will be posting updates and background information on the present Coronavirus pandemic focusing on reliable primary sources of information and avoiding most of the news that is not directly from reliable medical experts or government and world health agencies.