Opinions and Insights
Like all endeavors where there is incomplete knowledge and understanding of some of the critical components and underlying processes, CLL / SLL is fraught with controversy and varied opinions. Also this often long and twisted journey can lead to interesting reflections and thoughts about CLL specifically and life in general. Here is your place to read about those differing insights and where you can share your opinions by sending your thoughts to [email protected].
The immunocompromised/immunosuppressed community joins Dr. Jha in the New York Times article and all of society in celebrating "A Positive COVID Milestone"
CLL / SLL patients have greatly benefited from breakthroughs in understanding the disease's biology and the resulting new targeted therapies.
Dr. Nabhan explains what led him to his strong conviction that Roundup increased the risk for NHL.
Dr. Ed Ratner's Review of For Blood and Money by Nathan Vardi that chronicles the development of two blockbuster drugs
I am grateful to Nathan Vardi for illuminating this incredible story's corners, and I highly recommend his book.
Evusheld may not have been our perfect get-out-of-jail-free card, like in the game of Monopoly, during the last year. Still, it did provide a similar and perhaps superior degree of safety for the CLL / SLL community compared to that afforded by vaccinations in our friends with a normal immune systems.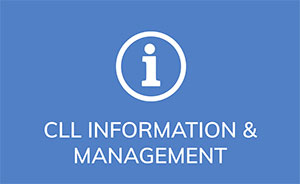 When appropriate, the CLL Society will be posting updates and background information on the present Coronavirus pandemic focusing on reliable primary sources of information and avoiding most of the news that is not directly from reliable medical experts or government and world health agencies.