Opinions and Insights
Like all endeavors where there is incomplete knowledge and understanding of some of the critical components and underlying processes, CLL/SLL is fraught with controversy and varied opinions. Also this often long and twisted journey can lead to interesting reflections and thoughts about CLL specifically and life in general. Here is your place to read about those differing insights and where you can share your opinions by sending your thoughts to [email protected].
Evusheld may not have been our perfect get-out-of-jail-free card, like in the game of Monopoly, during the last year. Still, it did provide a similar and perhaps superior degree of safety for the CLL/SLL community compared to that afforded by vaccinations in our friends with a normal immune systems.
What follows is just my opinion. Data are thin in many areas, but there are also some areas of solid research to guide us.
In a pandemic with scarce resources, governments, medical institutions, and healthcare providers have had to make decisions and/or policies about allocating potentially lifesaving therapies among the many outpatients who might benefit from them.
all want this nightmare to be over. We want to be rid of masks and to be able to enjoy our social and public life again. We are tired of waiting to feel safe enough to share a show, a meal, or a pint with friends.
If we with CLL/SLL are waiting for 100% security against COVID-19, our wait may never end. Indeed, staying at home and not venturing out or inviting anyone over will protect us, but at what cost? What family milestones or everyday joys will we miss? What adventures and new and old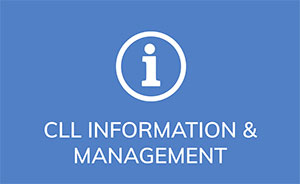 When appropriate, the CLL Society will be posting updates and background information on the present Coronavirus pandemic focusing on reliable primary sources of information and avoiding most of the news that is not directly from reliable medical experts or government and world health agencies.