Benefit from the real-world experience of fellow patients and caregivers as they share what they learned from participating in clinical trials.
For video testimonials about clinical trials view below.
I was diagnosed in October 2018. My journey led me to a local hematologist, then a CLL specialist in Houston before settling with a CLL specialist in Dallas where I participated in the ECOG trial.
Watch now »
My advice is to carefully consider if a clinical trial is right for you when the time comes to treat your CLL/SLL. I'm so glad that I chose the clinical trial route for my frontline treatment
Watch now »
For in-depth information visit these important articles.
By Paul Bildstein – Patient I was diagnosed in 2009 at age 60 with CLL (Trisomy 12, unmutated) after a routine blood test. Initially on watch and wait, I was treated with FCR in 2012. The remission only lasted a year and by then I was also 17p deleted. Ibrutinib
Read More »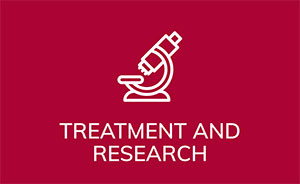 When appropriate, the CLL Society will be posting updates and background information on the present Coronavirus pandemic focusing on reliable primary sources of information and avoiding most of the news that is not directly from reliable medical experts or government and world health agencies.