Immunotherapy works by harnessing the body's own immune system and offers options for powerful, yet well-tolerated, therapies. Examples include monoclonal antibodies (rituximab, obinutuzumab, and others) that recognize the cancer, drugs that modulate the immune system, and others that take the brakes off of the immune system. These drugs are often combined with other types of therapy.
ARTICLES ON IMMUNOTHERAPY
Immunotherapy for chronic lymphocytic leukemia/small lymphocytic lymphoma or CLL/SLL holds the promise of harnessing the body's immune system to recognize and eliminate cancer.
Also during ASH 2019, Dr. Koffman interviewed Dr. Adrian Wiestner, who discussed bi-specific antibodies to improve the immune system in CLL patients. There is reason to believe that when used in combination with a BTK inhibitor such as ibrutinib, they would have increased effectiveness, as ibrutinib improves T cell
Dr. Brian Koffman interviewed Dr. Krish Patel at ASH 2019, about how our native immune system is excellent at controlling cancer when it is working normally. In CLL, the immune system has become dysregulated and does a poor job controlling cancer. Could modifying the immune system with off-the-shelf bi-specific
The ECOG (E1912) Phase III, randomized, open label, clinical trial, comparing the efficacy of combination ibrutinib and rituximab with standard chemo-immunotherapy (FCR in patients 70 years of age or younger with previously untreated CLL) was a huge game-changer for CLL patients. We are happy to share with you Dr.
Bispecific Antibodies: what are they and are they the future of treatment for CLL (chronic lymphocytic leukemia)?
ASH 2019: Dr. Schuster on Mosunetuzumab, a Bispecific Antibody in Poor Prognosis Non-Hodgkin Lymphoma Patients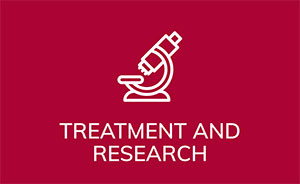 When appropriate, the CLL Society will be posting updates and background information on the present Coronavirus pandemic focusing on reliable primary sources of information and avoiding most of the news that is not directly from reliable medical experts or government and world health agencies.