Medical and general news reports frequently feature CLL Society as a trusted information source and an authoritative voice of CLL patients' concerns. When CLL Society surfaces in the news, we share it here.
Founder Retirement Announcement
This month marks the end of an era at CLL Society. Patty Koffman, our Co-Founder and Communications Director, will begin enjoying a much-deserved retirement in May, following the launch of our new and improved website. We celebrate her many contributions to the CLL patient community and look forward to Patty's continued engagement as a volunteer advisor as CLL Society moves into the next chapter of our organization's evolution.
FDA Authorizes Revisions to Evusheld Dosing
If we have learned anything during this pandemic, we have learned that much of our knowledge quickly becomes obsolete. This is because it's constantly being swept up in the flood tide of new viral mutation and scientific research.
The pandemic has indeed humbled many, including me.
On 2/24/2022, the FDA announced it recommends doubling the dose of Evusheld to protect the immunocompromised better, including those with chronic lymphocytic leukemia/small lymphocytic lymphoma (CLL/SLL) against all variants of SARS-COV-2, the virus that causes COVID-19.
CLL Society believes that every immunocompromised individual, including those with chronic lymphocytic leukemia/small lymphocytic lymphoma (CLL/SLL), regardless of treatment status, should experience easy access to the life-saving pre-exposure prophylaxis therapy or PreP, Evusheld.
CLL Society would like to make a special request to all of those who have CLL/SLL in our community to please consider submitting a personal comment to the FDA regarding the possibility of duvelisib being removed as an available treatment option.
In January 2022, CLL Society formally announced the launch of a new Research Program that is devoted to supporting underfunded areas of bench and translational science to make progress in the following four critical areas of unmet needs for those diagnosed with CLL/SLL:
The National Institutes of Health (NIH) Now Recognize those with CLL/SLL as Being Immunocompromised, Regardless of Treatment Status
In June 2022, CLL Society penned a letter to the FDA that received signatures of support from 40 of the top CLL/SLL physicians in the country.
CLL Society is proud to have led the establishment of an international group of individuals who all had the same goal in mind­­­­­­­­­­­­­­­­­­­­­­­­­­­­­­­­­­­­­­­­­­­­­­­­­­­­­­­­―coming together to help protect immunocompromised (IC) blood cancer patients against COVID-19.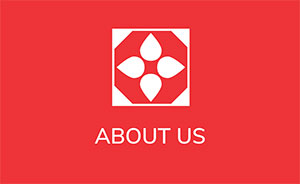 When appropriate, CLL Society will post updates and background information on the present Coronavirus pandemic focusing on reliable primary sources of information and avoiding most of the news that is not directly from reliable medical experts or government and world health agencies.