Medical and general news reports frequently feature CLL Society as a trusted information source and an authoritative voice of CLL patients' concerns. When CLL Society surfaces in the news, we share it here.
Founder Retirement Announcement
This month marks the end of an era at CLL Society. Patty Koffman, our Co-Founder and Communications Director, will begin enjoying a much-deserved retirement in May, following the launch of our new and improved website. We celebrate her many contributions to the CLL patient community and look forward to Patty's continued engagement as a volunteer advisor as CLL Society moves into the next chapter of our organization's evolution.
FDA Authorizes Revisions to Evusheld Dosing
If we have learned anything during this pandemic, we have learned that much of our knowledge quickly becomes obsolete. This is because it's constantly being swept up in the flood tide of new viral mutation and scientific research.
The pandemic has indeed humbled many, including me.
On 2/24/2022, the FDA announced it recommends doubling the dose of Evusheld to protect the immunocompromised better, including those with chronic lymphocytic leukemia/small lymphocytic lymphoma (CLL/SLL) against all variants of SARS-COV-2, the virus that causes COVID-19.
After nine years of dedicated service to CLL Society, Patty Koffman, co-founder and communications director for CLL Society, will officially retire from her full-time position with CLL Society on April 30. Patty announced this decision to the Board of Directors in May 2021, allowing us ample time to prepare
Our own Dr. Koffman is quoted in his local paper, the LA Times, in this article: This Treatment Can Protect Vulnerable People From COVID. But Many Don't Know About It.
Our own Dr. Koffman was quoted by CNN on the impact of the FDA's decision to double the recommended dose of Evusheld to protect the immunocompromised including those with CLL/SLL against all the COVID-19 variants.
CLL Society has signed on to the efforts led by the Immune Deficiency Foundation to advocate on behalf of the entire immunocompromised community to "Prepare for and Respond to Existing Viruses, Emerging New Threats, and Pandemics."
CLL Society's own Chief Medical Officer, Dr. Brian Koffman, returns to the radio to beat the drum about those with chronic lymphocytic leukemia/small lymphocytic lymphoma (CLL/SLL) and others who are immunocompromised (IC) remain at increased risk for severe outcomes with COVID-19.
We lost a CLL friend, advocate, and scholar to COVID-19. I am heartbroken and not sure where to start my personal tribute. Tom Henry was a special person, active in multiple forums, extraordinarily generous in sharing his wisdom as a pharmacist, faith, and hard-earned experience as a CLL patient.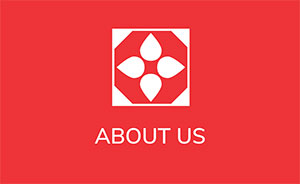 When appropriate, CLL Society will post updates and background information on the present Coronavirus pandemic focusing on reliable primary sources of information and avoiding most of the news that is not directly from reliable medical experts or government and world health agencies.