Surveys
Surveys are your chance to help the community that treats CLL to better understand what is important to the patient and the caregiver. Some are short. Some are long. You may even get paid for doing some of them!
CLL Society wants to hear from you. Part of our organization's mission is to increase patient education and research. We need your support to increase the body of knowledge for patients and caregivers affected by CLL. Please see current surveys below that help us aggregate information on a variety of topics to inform our field and CLL Society, so we can better serve this community.
How much do you know about the critical tests that can predict which patients will do well on or fail with certain medications? Prognostic testing should be done before each and every treatment decision; share your experience and test your knowledge by completing the Test Before Treat™ Survey!
Paid Research Opportunities
Patient Wellbeing Study Opportunity for CLL Patients
Blue Note Therapeutics is conducting a fully virtual study of two digital apps that aim to improve the mental and physical wellbeing of patients with cancer.
This study will enroll up to 415 adult participants who have been diagnosed with stages I-III cancer and who are currently receiving systemic treatment (radiation, chemotherapy, and/or immunotherapy), have received systemic treatment within the last six months, or have an established treatment plan that includes some form of systemic treatment.
The goal of this research is to test how well two different apps improve mental and physical wellbeing.
Participating involves using one of the two treatment apps and completing four surveys over 10–12 weeks. Participants will be paid $200 for completing the study, which can be done entirely from home.
Learn more about this study, and find out whether you are eligible to participate!
---
Lymfit: Exercise Intervention Study
A study team from McGill University (QC) is conducting a virtual exercise intervention study named Lymfit. The intervention aims to encourage young adults with lymphoma to be physically active and to increase their overall fitness and quality of life. We are recruiting lymphoma patients of any sub-type aged 18 to 39 who are at the end of their treatment and up to six months post-treatment.
Participants in the study will receive a Fitbit to keep as part of their participation, they will receive a personalized exercise program based on their baseline fitness level, and will be followed by a kinesiologist (via zoom) for 12 weeks to review their progress.
If you are interested or if you know someone who might be interested to participate in this study, please contact the research assistant of this study: Wing-Lam Tock at wing.tock@mcgill.ca or 450-626-8117 and let them know you found the study through CLL Society. If you are selected to participate, please let CLL Society know by emailing support@cllsociety.org with the subject line Lymfit Study Participation.
Other Research Opportunities
CAR T-Cell Therapy Clinical Trial Patient Experience Research Opportunity
GRYT Health, in partnership with Syneos Health, are looking for patients considering, participating in, or that have participated in a CAR T-cell therapy clinical trial within the United States. Participation entails a 1-hour video-based interview, two (2) 1.5-hour video-based group discussions, and four (4) 30 to 40-minute surveys. These engagements will be spread out over the course of approximately 12 months.
Findings from this project will be published to help improve the CAR T-cell therapy clinical trial experience for other patients. Results and publications will be shared directly with project participants.
You can view more information and check your eligibility here: https://projects.grythealth.com/cpep
If there are any questions regarding this research, you can email us at projects@grythealth.com or give us a call at 1-844-487-4798. Please let GRYT Health know you found the study through CLL Society. If you are selected to participate, please let CLL Society know by emailing support@cllsociety.org with the subject line CAR-T-Cell Therapy Experience Research Opportunity. 
During the first quarter of 2022, CLL Society conducted a survey among our CLL/SLL community about barriers to care relating to health insurance, finances, and geographic barriers. There were 130 respondents. 
During the third quarter of 2021, CLL Society conducted a poll among readers of The CLL Society Tribune about the COVID-19 pandemic and treatment decisions, mental health challenges, and taking medication. There were 138 respondents.
Q2 Reader Poll Results: Shared Decision Making During March through June 2019, the CLL Society conducted a poll among readers of The CLL Society Tribune. There were 84 complete responses with 94% of the responses from patients and 6% of the responses from caregivers. The respondents included 60% who are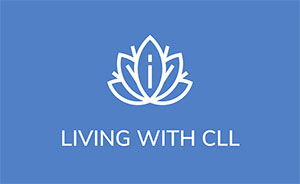 When appropriate, the CLL Society will be posting updates and background information on the present Coronavirus pandemic focusing on reliable primary sources of information and avoiding most of the news that is not directly from reliable medical experts or government and world health agencies.