Mental and Physical Health Resources
Taking care of and paying attention to both your mental and physical health is important, especially because having a CLL/SLL diagnosis, or having a loved one diagnosed with chronic illness, can be an added challenge. The COVID-19 pandemic has only increased stressors that have led to anxiety, depression, and isolation. Below are some helpful resources and materials about this important topic.
Diet and Exercise
Webinars:
Health and Wellness: Beyond the Medicine Cabinet
A diagnosis of CLL/SLL can feel like your body is attacking itself, so what can you do in defense? Health and wellness such as physical activity, eating nutritiously, supplements, and stress reduction are important activities to help strengthen your immune system and lower your risk of additional health issues or co-morbidities.
Articles:
Resources:
Mindfulness and Stress Reduction
Articles:
CLL and Psychological Impact
Webinar:
Article:
Combatting Isolation and COVID-19
If you are not already, CLL Society encourages you to join a CLL-specific Support Group which meets virtually once a month.
Articles:
Caregiver Support
Webinar:
Too often caregivers can feel invisible as the patient's physical and emotional journey is the central story. Yet caregivers are vital in addressing challenges and providing support.
Podcast:
Articles:
Additional Mental Health Resources
Complete an Online Screening:
If you are unsure if your feelings warrant additional action, you can complete a screening below. Please note that this resource is not a diagnostic tool, and mental health disorders can only be diagnosed by a licensed mental health provider or doctor.
Screening: How Are You Feeling?
Reach Out and Talk to Someone:
If you need to talk to someone about your mental health and don't feel like you can reach out to someone in your network, there are many good options.
Mental Health America has a national network of Warmlines, which are free and confidential. This is a resource you can call upon when not in crisis. However, if you are in crisis, they can help connect you to additional resources. Please find additional information here.
National Alliance on Mental Illness (NAMI) provides a HelpLine for anyone who needs to talk to someone about their mental health. They can be reached by phone, email, or chat. Please find additional information here.
If you are experiencing a mental health crisis, please find resources for both the United States and Canada below:
In the United States
In Canada
Veteran Resources:
If you are a United States Veteran, you can find additional mental health resources at the VA here.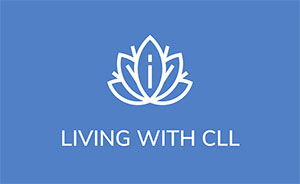 RECENT NEWS
When appropriate, the CLL Society will post updates and background information on the present COVID-19 pandemic from reliable primary sources. Information that is not directly reported by reliable medical experts or government and world health agencies will be avoided.