Most new "small molecules" can be taken by mouth. Many work by blocking pathways that the cancer cells have pirated and become addicted to such as signaling pathways. Examples include ibrutinib, acalabrutinib, duvelisib and others. Others, such as venetoclax, remove blockades that the cancer has created which prevent natural cell death. These therapies target the cancer and spare most healthy cells.
ARTICLES ON TARGETED THERAPIES
For patients with relapsed/refractory chronic lymphocytic leukemia (CLL) or small lymphocytic lymphoma (SLL), the response to combination ibrutinib plus venetoclax treatment in the first two months seems to predict who will have deep, sustained responses.
Pirtobrutinib was generally well-tolerated, and most patients did not experience high-grade recurrence of the adverse event that led to discontinuation of the prior covalent Bruton tyrosine kinase inhibitor (BTKi). Pirtobrutinib may be an important option to extend the benefit of BTK inhibition among patients who could not tolerate previous
Dr. Sun was interviewed by Dr. Brian Koffman, a physician, CLL patient, and executive vice president and chief medical officer of CLL Society, at the ASH 2022 meeting in New Orleans. In the interview, she elaborates on the research results and recommendations on how patients can avoid cardiac issues
In this interview, our own Dr. Brian Koffman interviewed Dr. John Seymour, Director of the Department of Hematology at Peter MacCallum Cancer Centre & Royal Melbourne Hospital in Melbourne, Australia. They discussed the latest updates to the safety data from the ELEVATE R/R study, which was the first clinical
In this interview, Dr. Brian Koffman interviewed Dr. Jennifer Brown, Director of the CLL Center at Dana-Farber Cancer Institute and Professor of Medicine at Harvard Medical School. They discussed the ALPINE trial, a phase 3 clinical trial directly comparing the efficacy of zanubrutinib vs. ibrutinib in patients with relapsed/refractory
In guidelines released in August 2022, the National Comprehensive Cancer Network (NCCN) moved zanubrutinib (Brukinsa) into the "preferred regimens" category for patients with CLL/SLL.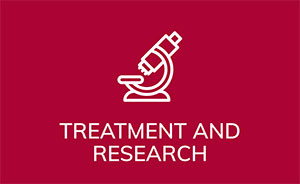 When appropriate, the CLL Society will be posting updates and background information on the present Coronavirus pandemic focusing on reliable primary sources of information and avoiding most of the news that is not directly from reliable medical experts or government and world health agencies.