Most new "small molecules" can be taken by mouth. Many work by blocking pathways that the cancer cells have pirated and become addicted to such as signaling pathways. Examples include ibrutinib, acalabrutinib, duvelisib and others. Others, such as venetoclax, remove blockades that the cancer has created which prevent natural cell death. These therapies target the cancer and spare most healthy cells.
ARTICLES ON TARGETED THERAPIES
Discussion of a new monoclonal antibody, ianalumab (previously known as VAY736), targeting the B-cell activating factor (BAFF) receptor. We refer to the compound as VAY736 for consistency with the interview and abstract for this article.
Recorded on April 28, 2022 Join CLL Society and PlatformQ Health for this on-demand educational session consisting of 3 chapters: Getting Up-to-Speed on New Data Managing Side Effects of BTK Inhibitors: What, When, How, and WhoTips to Stay on the Patient/Caregiver 'A Game' Jennifer Woyach, MD, professor at The
At the American Society of Hematology (ASH) 2021, Dr. Alan Skarbnick, Director of the CLL program at Novant Health Cancer Institute in Charlotte, NC, interviewed Dr. Constantine Tam, a hematologist at the Peter McCallum Cancer Center in Melbourne, Australia. They discussed the results of a phase 1 clinical trial
Dr. Charis Teh and colleagues presented this research at the American Society for Hematology annual meeting, which was held in December 2021 (ASH 2021). Background: Venetoclax is a highly effective treatment for chronic lymphocytic leukemia (CLL) and small lymphocytic lymphoma (SLL) that works by inhibiting the BCL2 protein. BCL2
Interprofessional Perspectives on Safety Management with Targeted Therapy for B-Cell Malignancies In an educational program from PeerView and CLL Society, an interprofessional team comprised of a hematologist-oncologist (Anthony R. Mato), cardiologist (Dipti Gupta), oncology nurse (Kristen Battiato), and pharmacist (Amber C. King) take a close look at BTK and
Blocking the B-cell receptor (BCR) with ibrutinib and other BTKi drugs has revolutionized care in CLL. PI3K inhibitors also block that same receptor and are remarkably effective in treating CLL. Join Dr. Ian Flinn who will explain how these treatments work, the common side effects, and what role they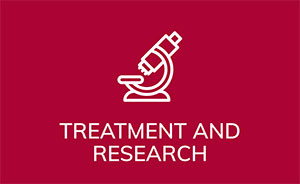 When appropriate, the CLL Society will be posting updates and background information on the present Coronavirus pandemic focusing on reliable primary sources of information and avoiding most of the news that is not directly from reliable medical experts or government and world health agencies.