Most new "small molecules" can be taken by mouth. Many work by blocking pathways that the cancer cells have pirated and become addicted to such as signaling pathways. Examples include ibrutinib, acalabrutinib, duvelisib and others. Others, such as venetoclax, remove blockades that the cancer has created which prevent natural cell death. These therapies target the cancer and spare most healthy cells.
ARTICLES ON TARGETED THERAPIES
In guidelines released in August 2022, the National Comprehensive Cancer Network (NCCN) moved zanubrutinib (Brukinsa) into the "preferred regimens" category for patients with CLL/SLL.
We discuss updated safety results from the ELEVATE R/R study, which is the first study comparing acalabrutinib with ibrutinib head-to-head in patients with relapsed/refractory CLL.
ASCO 2022: Four-year Follow-Up From a Phase 2 Study of Obinutuzumab, Ibrutinib, and Venetoclax in CLL. This is a powerful combination with impressively durable responses in both TN and R/R patients.
The FDA has signed off on a new tablet formulation for acalabrutinib (Calquence) for patients with CLL/SLL, according to a news release from drugmaker AstraZeneca. It is now possible to take acalabrutinib along with stomach acid-reducing agents.
Discussion of a new monoclonal antibody, ianalumab (previously known as VAY736), targeting the B-cell activating factor (BAFF) receptor. We refer to the compound as VAY736 for consistency with the interview and abstract for this article.
Recorded on April 28, 2022 Join CLL Society and PlatformQ Health for this on-demand educational session consisting of 3 chapters: Getting Up-to-Speed on New Data Managing Side Effects of BTK Inhibitors: What, When, How, and WhoTips to Stay on the Patient/Caregiver 'A Game' Jennifer Woyach, MD, professor at The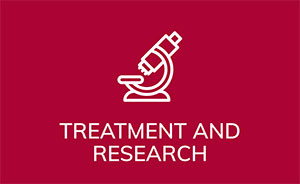 When appropriate, the CLL Society will be posting updates and background information on the present Coronavirus pandemic focusing on reliable primary sources of information and avoiding most of the news that is not directly from reliable medical experts or government and world health agencies.