Veterans with CLL / SLL
You are not alone. CLL Society has resources to help and can link you with other Veterans.
Some U.S. military Veterans have an increased risk of developing chronic lymphocytic leukemia (CLL) or small lymphocytic lymphoma (SLL), due to environmental exposures. This includes individuals who served in or near Viet Nam, the DMZ of Korea, or at Camp LeJeune during specified time periods. Also included is exposure to burn pits and other specific environmental hazards in Iraq, Afghanistan, or certain other areas. Veterans and their families may be eligible for Veterans Administration benefits, which may include disability payments, health care at little or no cost, long-term care services, support for dependents and funeral benefits. Learn about filing for disability, treatment options within the VA and more.
3 Steps to Better Decision Making for Newly Diagnosed Veterans: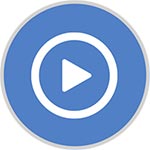 Don't Panic and Get Your Bearings.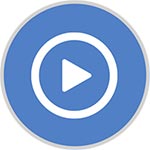 A CLL expert is a physician who has expanded expertise, experience, and access to the latest CLL therapies. He or she can provide second opinions to bring back to the local expert. Some VA hospitals may lack a provider with expertise in CLL / SLL. You can apply for CLL Society's Expert Access ™ Program which provides patients with a no-cost, 2nd opinion from a CLL expert physician via a HIPAA-compliant online video consultation.
Some of the best advice comes from the hard-earned wisdom and emotional balance that can only be offered by fellow CLL patients and caregivers. Join one of CLL Society's Patient and Caregiver Support Groups If you are interested in participating in a Veterans with CLL / SLL support group that CLL Society is forming, complete the interest survey.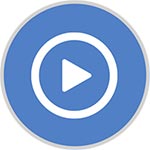 Learn About the Disease and Tests Needed:
Learn about the basic biology of CLL / SLL.
There are multiple types of blood tests that you may encounter during your CLL journey. For the newly diagnosed, getting the appropriate testing and knowing what tests to have are critical. Additionally, prior to beginning any treatment, the specific blood tests cited in CLL Society's Test Before Treat™ guidelines should be followed. 
Get Immunized Now: If you are diagnosed with CLL / SLL then your immunity is somewhat compromised, regardless of your treatment status. This includes those who are currently in active observation (commonly known as watch and wait). Your immunocompromised status generally does not get better over time, and instead often worsens over time. Getting vaccinated or receiving boosters early in your disease increases the likelihood of better protection. Please bring up this issue with your healthcare team. Depending on your age, risk factors, history, and comorbidities, you may need one or both pneumonia vaccines, hepatitis A and/or B, HIB, Tdap, Td, and others. To protect against COVID-19, receive all doses of the vaccines and recommended boosters for the immunocompromised and for additional protection as those who contract COVID-19 who have CLL / SLL have poorer outcomes.
Stay up to date on your appropriate cancer screenings. Second cancers are more common in CLL patients. A helpful article is here.
FAQs For Veterans with CLL or SLL
For more information about applying for VA benefits for chronic lymphocytic leukemia (CLL) or small lymphocytic lymphoma (SLL), treatment options within the VA, and more visit our FAQ page.
To contact CLL Society or be connected with a fellow Veteran with CLL / SLL, please email [email protected].
Keeping Track of Lab Results is our custom spreadsheet, complete with graphs and pulldown explanations, making it possible for you to track your lab results all in one place. Share this record with your healthcare provider. The trend is your friend! 
Our CLL Doctors Directory can help you locate a CLL expert. Having a CLL expert on your healthcare team has been proven to extend survival. 
Our Abbreviations & Acronyms guide decodes common CLL / SLL terms, helping you better understand your medical history and treatment options.  
They will answer! Do not hold onto that question that is bothering you. Ask the Experts!