The origin story of CLL Society is centered around Dr. Brian Koffman's blog about his personal journey with CLL. Later, he blogged on the website about his tumultuous yet successful CAR-T experience. These are of more than historical interest. They provide an intimate window into how one individual made decisions, educated himself, and grew in his knowledge and commitment to helping everyone best this disease.
Dr. Koffman's blog is arguably the most popular, trusted, and accessible beacon for over 20,000 readers every month who have had their lives touched by CLL. As a doctor-turned-CLL-patient, his popular blog and the wide scope of his volunteer efforts in other community and online patient advocacy and education has added an increasingly meaningful new dimension to his life's work.
Dr. Brian Koffman earned his medical degree from McGill University and completed his family practice residency at the University of Western Ontario, and his Psychiatry Fellowship at McMaster University. Dr. Koffman taught at the University of Waterloo and is a retired Clinical Professor at the University of Southern California, Keck School of Medicine where he also completed his Masters of Science in Medical Education.
Dr. Koffman's New CLL Adventure –
Friends and CLL Society supporters:
This is a difficult piece for me to write, but after consulting with my wife, my family, my closest friends, and key supporters of CLL Society, I have decided to share further details of my personal battle with CLL.
You may have noticed a substantial increase in our efforts with this charity in the past several months. More fundraising, more patient support groups, more services, more conference coverage videos, and more patient research activities.  While this is partly due to the natural progression of a growing nonprofit like ours, there is another explanation for my urgency.
After an amazing run of 69 months on Ibrutinib, my CLL is officially relapsing.
Before I address my treatment plan, I would like to express my never-ending gratitude to all the researchers, hematologists, nurses, and especially the brave clinical trial patients who participated in bringing Ibrutinib to market.  What an amazing drug!  I can say without hesitation that without Ibrutinib, I would not be here, there would be no CLL Society, and countless other CLL patients would have already succumbed to this terrible disease. And while I am personally grateful to the many doctors who have helped me on my 12-year journey, I particularly would like to thank Dr. John Byrd and the entire Ohio State team. The team at The James Cancer Hospital is truly doing God's work. To be treated by them is to be treated by angels.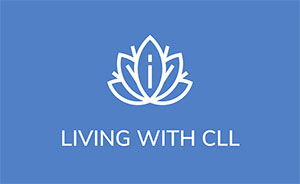 When appropriate, the CLL Society will be posting updates and background information on the present Coronavirus pandemic focusing on reliable primary sources of information and avoiding most of the news that is not directly from reliable medical experts or government and world health agencies.