Chemotherapy damages the cells' DNA and non-specifically kills anything that grows quickly, such as cancer cells, but also skin, hair, gut, and normal blood cells. In CLL / SLL, common drugs are fludarabine (F), cyclophosphamide (C), bendamustine (B), and chlorambucil. Chemotherapy is more effective when combined with immunotherapy, but there is a diminishing role for it in treating CLL / SLL.
The development of effective targeted therapies, plus more widespread pre-treatment testing to evaluate which patients will actually benefit from chemotherapy and which will not, has resulted in a greatly diminished role for chemotherapy to play in the treatment of CLL.
Action Items for Chemotherapy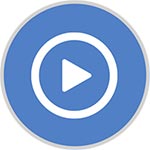 Newer, targeted therapies work better.
Nearly all studies comparing newer targeted therapies with chemotherapy have proven that the new therapies work better.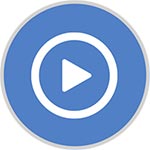 Chemo-immunotherapy combines chemotherapy with a monoclonal antibody.
It's hard to imagine a clinical setting in CLL / SLL where chemotherapy should be used without the addition of a monoclonal antibody such as rituximab or obinutuzumab. This combination is called chemo-immunotherapy or CIT.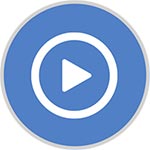 Chemotherapy is less often preferred.
Most leading CLL experts no longer recommend chemotherapy for most of their patients.
EHA 2021 Top Pick #11: Fixed-Duration Ibrutinib and Venetoclax (I+V) Versus Chlorambucil Plus Obinutuzumab (Clb+O) for First Line (1L) Chronic Lymphocytic Leukemia (CLL): Primary Analysis of the Phase 3 GLOW Study
Ibrutinib and Venetoclax have as we like to say at the CLL Society orthogonal or complementary mechanisms of action. Ibrutinib inhibits chronic lymphocytic leukemia or CLL cells' proliferation and gets the cancer cells out of their protective niches in the nodes and bone marrow and into the blood stream where they are easier to kill. Venetoclax on the other hand, is a speedy and efficient killer of CLL cells, especially those circulating in the blood stream. They should make a great team. Preclinical research suggests that the combination of I+V may allow for a potent oral, fixed-duration (FD) treatment. Dr. Arnon Kater presented the late breaking abstract with the results of the GLOW study, the first randomized study of first-line fixed duration I+V in CLL / SLL patients at the European Hematology Association (EHA) 2021, which took place virtually. Read More.
Dr. Jeff Sharman and colleagues presented this research at the American Society for Hematology annual meeting held December 2021 (ASH 2021).
This abstract from the American Society of Hematology Annual Meeting and Exposition (ASH 2021) presented interim results of the Phase 3 randomized SEQUOIA study which evaluated the efficacy and safety of zanubrutinib versus BR in previously untreated chronic lymphocytic leukemia/small lymphocytic lymphoma (CLL / SLL) patients without the high-risk mutation,17p deletion
During ASH 2020, Dr. Paolo Ghia discussed the ASCEND Study – Acalabrutinib vs. Idelalisib + Rituximab or Bendamustine + Rituximab in Relapsed or Refractory CLL. Dr. Ghia presented the final analyses of the ASCEND trial after nearly two years of follow-up. Acalabrutinib was the clear winner.
The ECOG (E1912) Phase III, randomized, open label, clinical trial, comparing the efficacy of combination ibrutinib and rituximab with standard chemo-immunotherapy (FCR in patients 70 years of age or younger with previously untreated CLL) was a huge game-changer for CLL patients. We are happy to share with you Dr.
The phase III Alliance A041202 collaborative multi-centered trial demonstrated once and for all the superiority of ibrutinib versus Bendamustine/Rituximab (BR) when used frontline in older CLL patients. Dr. Brander from Duke fills in more details at iwCLL 2019 in Scotland.
This is huge. This is game changing. This was one of the six late-breaking abstracts from ASH (American Society of Hematology) 2018 Annual Meeting and Congress that were selected because they reflect the most important, latest research in hematology and change how we manage heme malignancies. Dr. Tait Shanafelt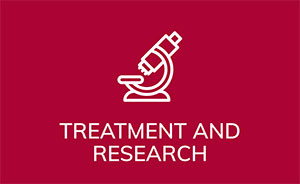 When appropriate, the CLL Society will be posting updates and background information on the present Coronavirus pandemic focusing on reliable primary sources of information and avoiding most of the news that is not directly from reliable medical experts or government and world health agencies.