Stories and Testimonials
There are some things that only one patient can tell another. This is where you will find patients and caregivers sharing their most personal stories and their best advice about how they have survived their illness.
One Patient's Powerful Story
My friend and fellow CLL patient and long-time member of our local Orange County CLL Support Group, Terry Evans shares his real-life experience with being in clinical trials. Terry offers practical advice about why and how to choose a clinical trial.
Thank you, Terry.
Terry is giving us the personal side of the equipoise issue raised in clinical trial designs.
Please read Dr. Susan O'Brien's blunt ASCO 2013 post citing the unreasonableness and tragedy of disallowing crossovers in certain clinical trials.
We are happy to say that since the scare and stress that Terry faced in the RESONATE trial, today, crossovers are becoming the norm in cancer trials.
I had always thought that a cancer support group was probably useful for some, but definitely not for me. Since my diagnoses of CLL/SLL about 11 years ago, my sole interest has been in getting information, current trends in treatment, potential new drugs, clinical trials, and trial results.
When Wanda's CLL turned into an aggressive form requiring her to need a stem cell transplant, it was CLL Society that taught her about a transplant physician at Stanford Hospital that would be right for her.
In 2020, Craig Colley was looking forward to a less demanding professional schedule. He and wife Karyn relocated to Mammoth, CA for the summer to enjoy an outdoor lifestyle. Biking, hiking, and paddleboarding were daily priorities.
Whenever life throws a challenge my way, I tell myself, "I was born for this." I reminded myself of this while I went through a year of cancer treatment. It may seem like a strange thing to say to yourself, saying you're born to face adversity, but that's the
Stephen Feldman, a fellow chronic lymphocytic leukemia (CLL) thriver since his diagnosis in 2014, has been playing the guitar since he was a kid. For him, singing and playing music have always provided a soothing and healing experience. Although his consistency with playing has waxed and waned over the
Eight years ago this month, I was diagnosed with chronic lymphocytic leukemia (CLL). My world turned upside down. I knew nothing about CLL but had to get smart on the subject. And I did this with the help of good doctors and organizations such as the CLL Society.
The purpose of this article is to share how to maintain a positive attitude through a cancer journey. Understand, this is one patient's perspective. Having been an athlete my whole life, I realize the power of the mind. While I'm not able to change what's happening to me inside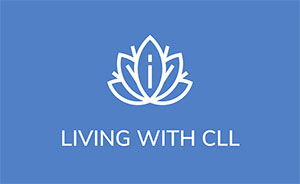 When appropriate, the CLL Society will be posting updates and background information on the present Coronavirus pandemic focusing on reliable primary sources of information and avoiding most of the news that is not directly from reliable medical experts or government and world health agencies.