Stories and Testimonials
There are some things that only one patient can tell another. This is where you will find patients and caregivers sharing their most personal stories and their best advice about how they have survived their illness.
One Patient's Powerful Story
My friend and fellow CLL patient and long-time member of our local Orange County CLL Support Group, Terry Evans shares his real-life experience with being in clinical trials. Terry offers practical advice about why and how to choose a clinical trial.
Thank you, Terry.
Terry is giving us the personal side of the equipoise issue raised in clinical trial designs.
Please read Dr. Susan O'Brien's blunt ASCO 2013 post citing the unreasonableness and tragedy of disallowing crossovers in certain clinical trials.
We are happy to say that since the scare and stress that Terry faced in the RESONATE trial, today, crossovers are becoming the norm in cancer trials.
I have been a CLL patient since 2008, when I was diagnosed and put on Watch and Wait.  I have been very blessed as it is now 2022, and I have still not been put on treatment.
I was diagnosed in October 2018. My journey led me to a local hematologist, then a CLL specialist in Houston before settling with a CLL specialist in Dallas where I participated in the ECOG trial.
Mark Hoffman shares his CLL journey from diagnosis to participating in a clinical trial as a frontline treatment and his current remission.
Margaret wrote this heart-wrenchingly honest and lucid account of her young husband's passing soon after his chronic lymphocytic leukemia (CLL) went bad and transformed to Richter's Syndrome or Transformation. Not everyone who develops Richter's has such a grim story, but sadly too many still do.
While not a CLL story, Dr. Yan Leyfman is one of the few survivors of radiation poisoning from Chernobyl in the former Soviet Union. He shares his amazing story about his family's advocating for his care, including leaving his homeland to get medal care.
We lost a CLL friend, advocate, and scholar to COVID-19. I am heartbroken and not sure where to start my personal tribute. Tom Henry was a special person, active in multiple forums, extraordinarily generous in sharing his wisdom as a pharmacist, faith, and hard-earned experience as a CLL patient.
These are indeed uncharted waters. There is the obvious risk of ventilators and death with everyone we encounter a possible unwitting carrier of the virus. For those of us who are both older and immunocompromised, there is a psychological element to all this that is underestimated.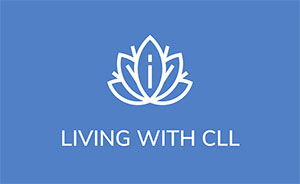 When appropriate, the CLL Society will be posting updates and background information on the present Coronavirus pandemic focusing on reliable primary sources of information and avoiding most of the news that is not directly from reliable medical experts or government and world health agencies.