Stories and Testimonials
There are some things that only one patient can tell another. This is where you will find patients and caregivers sharing their most personal stories and their best advice about how they have survived their illness.
Patient Advice - Paying it Forward
CLL Society asked CLL/SLL patients what advice they have from their own personal journey that they would like to share with people recently diagnosed with CLL.
We received great advice and we are sharing it with you! Please check out this page for short videos of patient advocates sharing what they wish they had known or prepared for so you will be ready too.
Eager to do revenge travel? In a post-COVID pandemic world, we all feel the urge to travel. However, no matter where or when you're traveling, reducing the risks to our weakened immune system is crucial. For anyone with chronic lymphocytic leukemia or small lymphocytic lymphoma (CLL/SLL), either in watch and wait or in treatment, taking various precautions can mean the difference between a beautiful experience and a miserable one. The more you can reduce travel risks, the more rewarding the trip.
Read now »
In 2020, Craig Colley was looking forward to a less demanding professional schedule. He and wife Karyn relocated to Mammoth, CA for the summer to enjoy an outdoor lifestyle. Biking, hiking, and paddleboarding were daily priorities.
Whenever life throws a challenge my way, I tell myself, "I was born for this." I reminded myself of this while I went through a year of cancer treatment. It may seem like a strange thing to say to yourself, saying you're born to face adversity, but that's the
I have been a CLL patient since 2008, when I was diagnosed and put on Watch and Wait.  I have been very blessed as it is now 2022, and I have still not been put on treatment.
I was diagnosed in October 2018. My journey led me to a local hematologist, then a CLL specialist in Houston before settling with a CLL specialist in Dallas where I participated in the ECOG trial.
Mark Hoffman shares his CLL journey from diagnosis to participating in a clinical trial as a frontline treatment and his current remission.
Margaret wrote this heart-wrenchingly honest and lucid account of her young husband's passing soon after his chronic lymphocytic leukemia (CLL) went bad and transformed to Richter's Syndrome or Transformation. Not everyone who develops Richter's has such a grim story, but sadly too many still do.
While not a CLL story, Dr. Yan Leyfman is one of the few survivors of radiation poisoning from Chernobyl in the former Soviet Union. He shares his amazing story about his family's advocating for his care, including leaving his homeland to get medal care.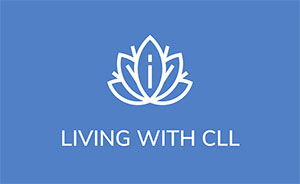 When appropriate, the CLL Society will be posting updates and background information on the present Coronavirus pandemic focusing on reliable primary sources of information and avoiding most of the news that is not directly from reliable medical experts or government and world health agencies.