Caregivers
CLL Society recognizes that caregivers are the unsung heroes of the CLL journey. This is their place.
CLL Society Webinar On Demand:
Giving Care to the Caregiver
Too often, caregivers can feel invisible, as the patient's physical and emotional journey is the central story, and yet caregivers are vital in addressing challenges and providing support. Join CLL Society and Dr. Allison J. Applebaum in learning about the amount of time that caregivers dedicate to this role, the different types of stress and burdens experienced by caregivers, and how to address these issues. Watch now.
Caregiver Lifehacks: CLL Edition Podcast
CLL Society and OffScrip Health partnered to produce this three-episode podcast series that provides a home for the often-unspoken thoughts and feelings of the caregiver experience.
In this edition, our guests provide a range of care for loved ones with chronic lymphocytic leukemia (CLL). When it comes to caring for those with CLL, the experts in the field are not necessarily professionals. More likely, the real experts are the unpaid, unheralded loved ones and family members who are thrust into action. According to a recent study from AARP, one in five Americans are unpaid family caregivers, and we wanted to hear from them.
In an intimate roundtable format, we talk to the husbands, wives, parents, and children of people who have CLL. They share with us all of the various ways that they provide care. They talk about their high points, their low points, and everything in between—sometimes sad, mostly funny, always real emotions and authentic experiences. Listen now.
Two years into the pandemic, CLL caregivers continued to cope with distress, live in isolation, and lose in-person care opportunities. They experienced increasing caregiving burden, shock, and devastation when a vaccine did not work for their loved one with CLL.
I've never really thought about putting this role to paper but come to think of it, this may be a very therapeutic exercise for me. So here goes.
During the third quarter of 2021, CLL Society conducted a poll among readers of The CLL Society Tribune about the COVID-19 pandemic and treatment decisions, mental health challenges, and taking medication. There were 138 respondents.
Dr. Allison J. Applebaum, Associate Attending Psychologist in the Department of Psychiatry and Behavioral Sciences at Memorial Sloan Kettering Cancer Center (MSK), and Assistant Professor of Psychology in Psychiatry at Weill Cornell Medical College provided us with important statistics about caregivers that we are sharing with you below.
By Nancy Simpson – "Supporter, Researcher, Cheerleader" My husband has CLL. One day he was fit and healthy. The next, he was not. At age 64 he was diagnosed with CLL. As with most diagnoses, this came as a complete surprise nearly 10 years ago. I can't stand the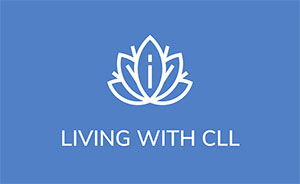 When appropriate, the CLL Society will be posting updates and background information on the present Coronavirus pandemic focusing on reliable primary sources of information and avoiding most of the news that is not directly from reliable medical experts or government and world health agencies.