CLL is rarely a fatal disease, but its complications can be life threatening.
With the excellent treatments that we have, few people die of CLL. However, complications related to the effects of CLL and/or its treatment can shorten lives. Infections, especially respiratory infections, are dangerous for CLL patients. Second cancers are common in CLL patients. Autoimmune problems, where the body attacks the red blood cells, known as autoimmune hemolytic anemia (AIHA) or attacks the platelets, immune thrombocytopenic anemia purpura (ITP), can be life threatening. Medications to treat CLL all have the risk of side effects, including some potential serious ones, such as suppressed blood counts, infections, second cancers, and cardiovascular complications.
Action Item for Complications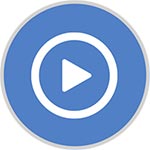 Don't ignore any minor infections. Don't neglect your non-CLL health issues, such as any cardiovascular or other comorbidities.
Helpful Articles About Complications
Please read these brief, informative articles, get all age- and gender-appropriate cancer screenings, and keep up-to-date with your vaccines.
\In this interview, Dr. Brian Koffman spoke with Dr. Shahzad Mustafa, Division Chief of Allergy, Immunology, and Rheumatology at Rochester Regional Health and Clinical Associate Professor of Medicine at the University of Rochester School of Medicine and Dentistry. They discussed immune deficiency (a.k.a. being immunocompromised) and what that means
CLL patients are at higher risk for several types of cardiac events and have higher rates of in-hospital mortality, regardless of why they were admitted. In addition, this trial was seriously flawed as it did not address what CLL treatments were used. We know certain therapies such as BTKi,
In this interview, our own Dr. Brian Koffman spoke with Dr. Joshua Hill, an infectious disease specialist at the Fred Hutchinson Cancer Center in Seattle, WA, about monkeypox and the current outbreak. Dr. Hill specializes in the infectious disease care of cancer and other immunocompromised patients.
Shingrix is a non-live safe vaccine that is very effective in preventing shingles, the potentially devastating painful reoccurrence of the herpes zoster or chickenpox (varicella) virus (VZV). Keep in mind that you can't catch shingles from anyone else but yourself. If you have ever had chickenpox (varicella) and 99%
Sad news. CLL Society just lost a member due to a fatal fungal blood infection that was not identified until the day after he passed as the test was not drawn until the 4th day he'd been in hospital with fever and chills. His wife reached out to ask
Dr. Brian Koffman, the Executive Vice President (EVP) and Chief Medical Officer (CMO) of the CLL Society, counts down his top ten CLL related abstract from ASCO or the American Society of Clinical Oncology Annual Meeting held May 31 – June 4, 2019, Chicago, IL. #8 Second cancer incidence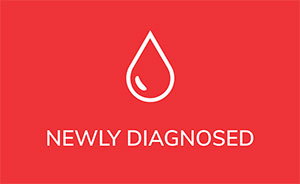 When appropriate, the CLL Society will be posting updates and background information on the present Coronavirus pandemic focusing on reliable primary sources of information and avoiding most of the news that is not directly from reliable medical experts or government and world health agencies.