Recorded February 9, 2023
CLL Society brings ASH 2022 to you! The American Society of Hematology Annual Meeting had important research presented and now Drs. Sameer Parikh and Brian Koffman will highlight findings that you should know about when considering future treatment options.
This webinar and discussion will be slightly advanced, but we invite everyone to join and learn.
Robyn Brumble, MSN, RN
Director of Scientific Affairs & Research
CLL Society
Brian Koffman, MDCM (retired), MS Ed
Executive Vice President and Chief Medical Officer
CLL Society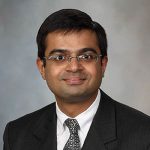 Sameer Parikh, MD
Associate Professor, Hematology, Mayo Clinic, Rochester, MN
This program was made possible by generous donors and grant support from AstraZeneca, BeiGene, and [email protected]