Preventing COVID-19 and Other Respiratory Infections in Those with CLL / SLL During Peak Winter Months
Tuesday, December 5, 2023
9:30 AM PT – 11 AM PT / 10:30 AM MT – 12 PM MT / 11:30 AM CT – 1 PM CT / 12:30 PM ET – 2 PM ET
Description:
As much as we want COVID-19 to be in the rearview mirror, the virus continues to pose risks for those who are immunocompromised. Moreover, with colder weather and more time spent indoors, other respiratory infections like influenza, RSV, and bacterial pneumonia also become a greater risk.
Join CLL Society and Dr. Veronica Dioverti as we discuss the present status of the COVID-19 pandemic, as well as RSV, influenza, and pneumonia. We will also review infection control measures, treatment options, vaccinations, and special precautions that are necessary to help mitigate risks for the immunocompromised. The presentation portion of this webinar will be brief, with the remainder of the event being dedicated to answering audience questions.
Advanced Questions:
Ask your question in advance of the event by emailing [email protected] by December 1st. Please include "COVID-19 Webinar" in the subject line.
Questions asked in advance are provided to the speaker in preparation for the event. Questions that are applicable to more than one person and written succinctly have a higher chance of being asked by the moderator.
Speakers:
Brian Koffman, MDCM (retired) MS Ed
Executive Vice President and Chief Medical Officer
CLL Society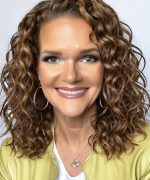 Robyn Brumble, MSN, RN
Director of Scientific Affairs & Research
CLL Society
M. Veronica Dioverti, MD
Assistant Professor, Transplant and Oncology, Division of Infectious Diseases
Johns Hopkins University
This program was made possible by generous donors and grant support from AbbVie and Astra Zeneca.