Why Policy Matters – Understanding How Your
CLL / SLL Journey is Affected
Recorded Wednesday, September 27, 2023
Description:
Join CLL Society to learn the importance of policy decisions for individuals with chronic lymphocytic leukemia and small lymphocytic lymphoma, CLL / SLL. CLL Society recognizes the ongoing needs of the immunocompromised community throughout the COVID-19 pandemic and beyond as well as the need for innovative treatments and equitable access to care. Through this webinar, we will explore the three key pillars of our Policy Institute, including the needs of the immunocompromised, equitable and easy access to healthcare, and innovation in treatment.
Policy matters to those with CLL and SLL because it directly impacts their journey and overall well-being. This webinar will shed light on the significance of regulations that ensure access to adequate and affordable healthcare for all individuals living with CLL and SLL. Furthermore, we will discuss the potential legislative efforts that may hinder the development of improved medications for CLL and SLL now and in the future. There is a clear need to increase engagement between patient advocacy organizations and the FDA's Oncology Center of Excellence. Join us to learn how affecting policy change can positively shape your future CLL / SLL journey and contribute to better outcomes for the entire cancer community.
Speakers: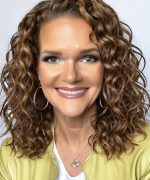 Robyn Brumble, MSN, RN
Director of Scientific Affairs & Research
CLL Society
Brian Koffman, MDCM (retired) MS Ed
Executive Vice President and Chief Medical Officer
CLL Society
Saira Sultan, JD
Director of Government Affairs & Public Policy
CLL Society
This program was made possible by generous donors and grant support from AbbVie and AstraZeneca.