Find out everything you need to know, from A – Z for those newly diagnosed with CLL, including what to watch out for, the prognostic testing you need, and how to stay healthy.
Description:
A CLL diagnosis brings with it an additional need to be vigilant when it comes to your health. Join Dr. Neil Kay and Dr. Brian Koffman who will discuss everything you need to know, from confirming diagnosis, prognostic testing and vaccinations, to how to stay healthy, and what to watch out for. Learn information important for newly diagnosed CLL patients and their caregivers. While the world is dealing with a very serious illness which we are all trying to stay safe from, please remember that COVID-19 is an acute illness. Long after it is gone, we will still have to deal with our CLL.
Moderator:
Brian Koffman, MDCM, DCFP, FCFP, DABFP, MSEd
Executive Vice President and Chief Medical Officer
CLL Society
Speaker:
Neil Kay, MD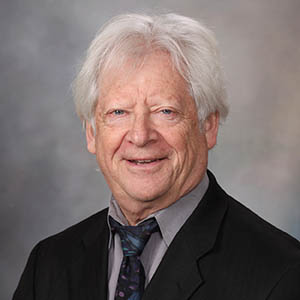 Professor of Medicine
Staff Consultant and Career Scientist
Division of Hematology, Department of Medicine
Mayo Clinic
Dr. Neil Kay is a Professor of Medicine, a Staff Consultant and a Career Scientist in the Division of Hematology, Department of Medicine at the Mayo Clinic. His medical subspecialty experience is in the field of Hematology and he has primarily focused on the study of B CLL. This work has led to national and international recognition of the Mayo Clinic CLL research program. He is also a member of the Eastern Cooperative Oncology Group where he is a core leukemia committee member and is a member of the National Cancer Institute leukemia steering committee. He is known for his clinical and biologic research in B cell hematologic malignancies where he focuses on the genetic features of CLL B cells, immunologic status of the CLL patient, interactions of CLL B cells with its microenvironment, clinical and biologic aspects of monoclonal B cell lymphocytosis (MBL) and the development and conduct of unique clinical trials for early stage and upfront progressive CLL.