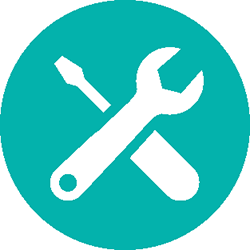 Financial Assistance Part 2
Industry Sponsored
Financial support programs to help pay for drugs from pharmaceutical companies are constantly changing. The following was taken from their web sites. It is important to refer back to the sources for the most up to date information. Keep in mind that many of these funds are means tested.
Funds may be unavailable to patients enrolled in Medicare or Medicaid.
Abbvie
(800) 222-6885
Website: https://www.abbvie.com/patients/patient-assistance.html
"myAbbVie Assist" provides free AbbVie medicine to qualifying patients,
Amgen
(888) 762-6436
Website: www.safetynetfoundation
Amgen Assist offers information on ways to help pay out-of-pocket expenses, either through Amgen-supported programs or independent nonprofit co-pay foundations. Amgen also offers product payment assistance to uninsured patients.
Astra Zeneca
(800) 292-6363
Website: www.azandmeapp.com
Astra Zeneca Prescription Saving Program helps qualifying patients without insurance and those in Medicare who are still having trouble affording their AstraZeneca medications.
Beigene
(833) 234-4363
Website: www.brukinsa.com/hcp/mybeigene-patient-enrollment
My BeiGene Patient Support Program pairs patients with a dedicated Oncology Nurse Advocate who will personalize support for the patient and their caregiver during treatment with BRUKINSA.
Bristol Myers Squibb
(800) 861-0048
Website: www.bmsaccesssupport.bmscustomerconnect.com/patient/financial-support
BMS Access Support can conduct a Benefits Review to help determine what is covered by your insurance plan, whether there are any restrictions, and how much money you may have to pay to get your medication (out-of-pocket expenses). BMS has programs and services available that may help with the cost of treatment, including co-pay programs for eligible patients. They can help identify resources, including help with travel costs to and from your doctor's office.
Janssen
(800) 553-3851
Website: www.procritline.com
The Procrit Line provides access to reimbursement information and support–patient assistance program to patients without insurance coverage (based on financial need); access to insurance guidelines for private, federal, and state plans; verification of insurance coverage; and, coding and billing assistance.
Genentech BioOncology
(866) 4 ACCESS (422-2377)
Website: www.genentechaccesssolutions.com
Genentech Access Solutions provides one-stop access to a broad array of reimbursement information, and support and services for patients so that they can focus on treatment.
Gilead
(844) 622-2377 between 8 AM and 8 PM ET
Zydelig® AccessConnect™
Gilead is committed to ensuring that patients with CLL, FL and SLL can access Zydelig® and has launched Zydelig AccessConnect™ to provide assistance to appropriate patients who are uninsured, underinsured or who need financial assistance to pay for the medicine.
Johnson & Johnson
(800) 652-6227, 9:00 AM to 6:00 PM ET
Johnson & Johnson Patient Assistance Foundation, Inc. (JJPAF) is committed to providing access to medicines for uninsured individuals who lack the financial resources to pay for them.
Novartis Oncology
(800) 282-7630 Reimbursement Hotline
(866) 884-5906 Patient Assistance Programs
Website: www.novartisoncology.us/
Novartis provides a variety of resources, including the Novartis Oncology Patient Assistance Program and the Novartis Oncology Reimbursement Hotline.
Pharmacyclics YOU&I Support
(877) 877-3536 Monday-Friday, 8AM-8PM ET
Website: www.youandisupport.com
You&I Instant Savings Program
If you are eligible and have commercial health insurance, you pay no more than $10 per month for IMBRUVICA®
Access Support
Offers one-on-one support to help you learn about access to IMBRUVICA® by:
Helping you understand your insurance coverage
Coordinating timely IMBRUVICA® delivery
TEVA Pharmaceuticals
(877) 237-4881 Monday through Friday, from 9:00 AM – 8:00 PM ET
The Teva Cares Foundation Patient Assistance Programs provide certain Teva medications at no cost to patients in the United States who meet certain insurance and income criteria. Eligibility is based on a patient's income and prescription insurance status. If you do not meet the eligibility requirements for the Teva Cares Foundation Patient Assistance Programs, Teva may offer a reimbursement assistance program or other type of program to assist you.
Website: https://www.tevausa.com/our-products/article-pages/patient-assistance-programs/
Secura Bio 
844-9SECURA (844) 973-2872 Monday to Friday 10:00 AM to 7:00 PM ET
Website: https://copiktra.com
SECURA CARE™ PATIENT SUPPORT PROGRAM
For help with insurance verification, co-pay and reimbursement resources for Copiktra (duvelisib), a prescription medicine used to treat adults with Chronic Lymphocytic Leukemia (CLL) or Small Lymphocytic Lymphoma (SLL) who have received at least 2 prior therapies and they did not work or are no longer working.
Website: https://copiktra.com/patient-assistance/#:~:text=Secura%20Care%20is%20a%20comprehensive,support%20you%20need%20throughout%20treatment